Storks in Gornja Radgona
Gornja Radgona; 24th June 2022
Alion Institute was on a short trip to Pomurje, including Gornja Radgona, where storks have their second home.
The stork is also a symbol of the Radgona hills. Radgonske Gorice is celebrating 170 years of its successful operation at this time, and we came across a friendly director of the company Radgonske gorice, Mr. Borut Cvetkovic.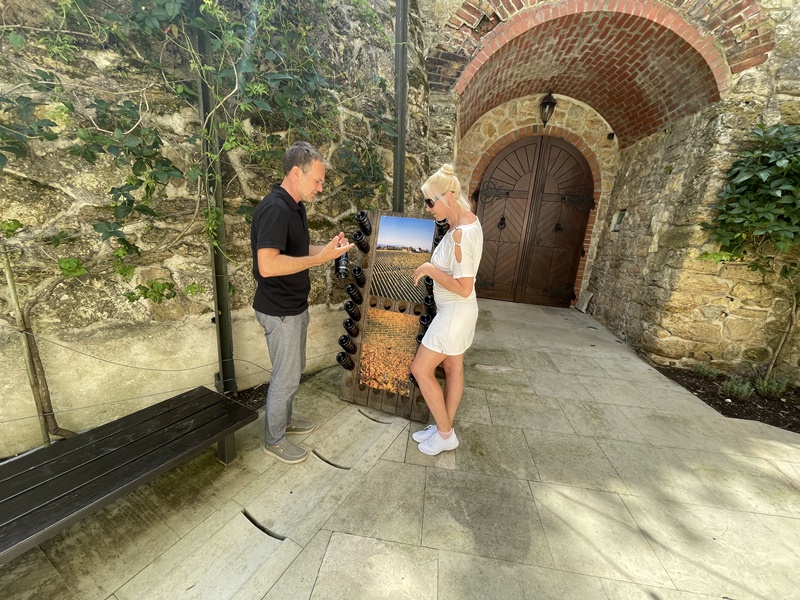 Due to time constraints, he briefly introduced us to the history of sparkling wine production and the importance of storks.
In Western culture, the white stork is a symbol of birth. In Victorian times, explaining reproduction in humans was a tricky topic. Therefore, when parents asked their children where they came from, they answered that they were brought by a stork. The habit stems from the once widespread belief that storks are bringers of happiness and prosperity.
The image of a stork carrying a baby often appears in popular culture. Tiny pink or reddish spots, which are often present on the newborn's eyelids, between the eyes, on the upper cheek, and on the neck crease due to the development of blood vessels, are still occasionally called stork bites.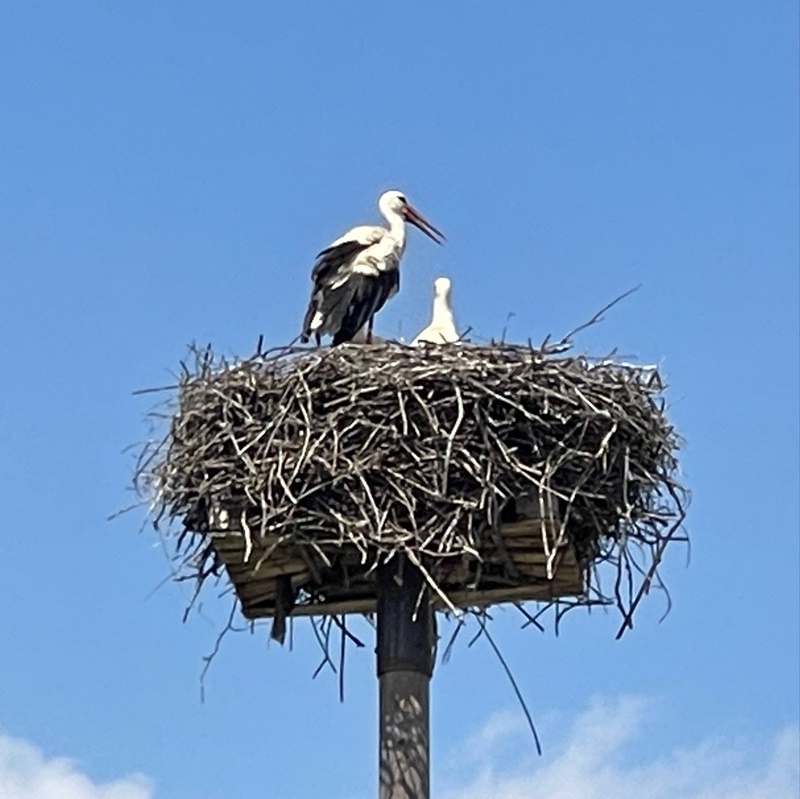 The interesting facts about Storks...
Storks live in many regions and live in drier habitats. They use a special mode of communication in the nest. Most storks eat frogs, fish, insects, earthworms, small birds, and small mammals.
Stork nests are often very large and have been used for many years. Some have grown over 2 meters in diameter and about 2 meters in depth.
Home of the Sparkling Wine
The wine carries a great story within it. It was first whispered to by someone who had given it space under the sun. During its growth, it was trusted by locals and travelers who stopped by the vineyard to enjoy its beauty. Year after year, the storybook is filled with pickers. It is told by winemakers, oenologists, cellarmen… A word or two is certainly given to it by salesmen.