The Liechtenstein National Day 2022
Liechtenstein,15th of August 2022.
On the occasion of the principal national holiday of the Principality of Liechtenstein, this year, as part of the Business Club Knight's Order of St. George from Carinthia, Alion Institute visited the festive Vaduz.
Business Club Slovenia - Liechtenstein invited its members to join its ranks so that we could get to know the peculiarities of this beautiful Alpine principality and at the same time look for those common, cultural, and business points that connect and inspire us for further joint projects, special with the
CIPRA International Organization
.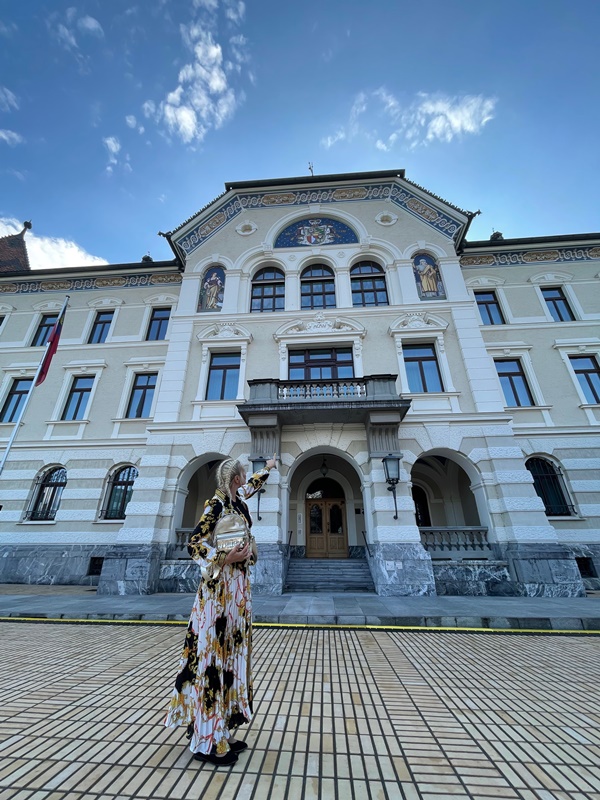 Source: Personal archive

Our program on the principality's holiday itself (Monday, August 15, 2022), was a morning visit and participation in the Slovenian Holy Mass in the Cathedral of St. Florian in Vaduz.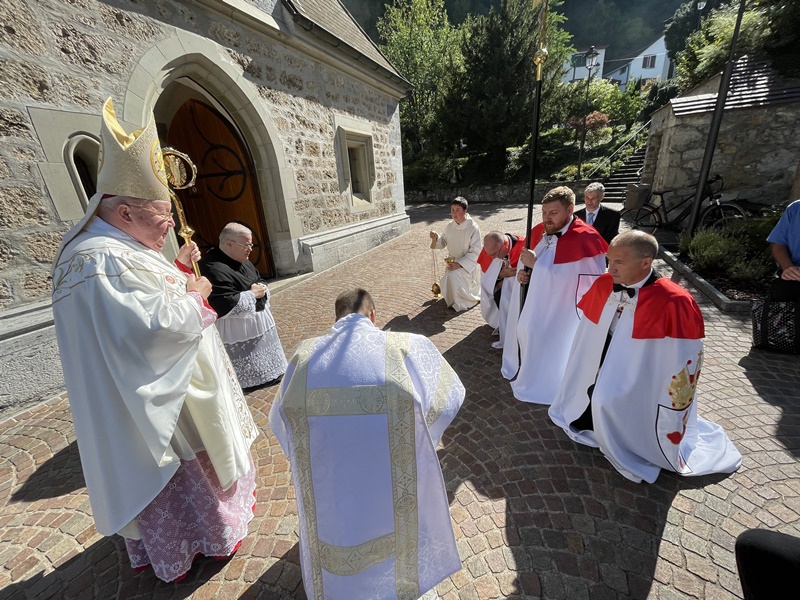 Source: Personal archive

On that occasion, we visited the official state ceremony, which began at the castle grounds near Vaduz Castle and was opened with a speech by Crown Prince Alois from Liechtenstein and President of the State Parliament Albert Frick.
Source: Personal archive
In addition to the happy socializing at the central state event, we additionally held a series of business meetings, like a meeting with representatives of
CIPRA INTERNATIONAL
, all to strengthen our business presence and cultural activity in the region.
Source:
Andraz Kalisnik, Sinisa Dagary
(From L to R) Andraz Kalisnik, Sinisa Dagary, Matjaz Kurent, Tyasha, Jakob Dietachmair (Deputy director) , Silvester Likar
with the Anna Mehrmann (Communication manager) of
CIPRA – International Commission for the Protection of the Alps

In the afternoon a folk party took place in Vaduz, where a series of stands and stages invited us to linger and enjoy a variety of live music at five venues. Here, artists from the region offered the most excellent entertainment for families, visitors, and music lovers. More than 50 stall managers made sure that no one was hungry or thirsty. All museums and galleries were also open.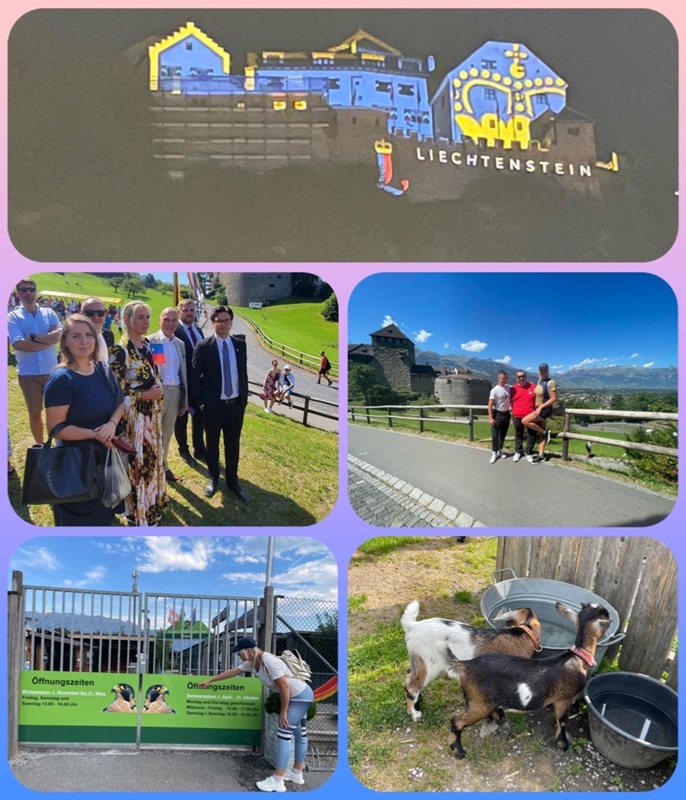 Source: Alion Institute
The vital museum is the Liechtenstein National Museum, which presents a permanent exhibition on the cultural, and standard history of Liechtenstein as well as special collections. We also visited a stamp and a ski museum.

Liechtenstein castle
For a small country, Liechtenstein sustains a considerable diversity of animal species. For example, Liechtenstein has 55 mammal species, including 17 bat species, 140 breeding birds, seven reptiles, 10 amphibians, and 24 freshwater fish.

Follow this:
Most animals avoid people, but they may attack if they feel threatened, are defending their young or territory, or are injured or ill. Animal bites and scratches can lead to serious diseases like rabies.

Follow these tips to protect yourself:
• Do not touch or feed ANY animals you do not know.
• Do not allow animals to lick open wounds and do not get animal saliva in your eyes or mouth.
• Avoid rodents and their urine and feces.
• Traveling pets should be supervised closely and not allowed to enter contact with local animals
• If the bat bites you, and may be hard to see, seek medical care immediately!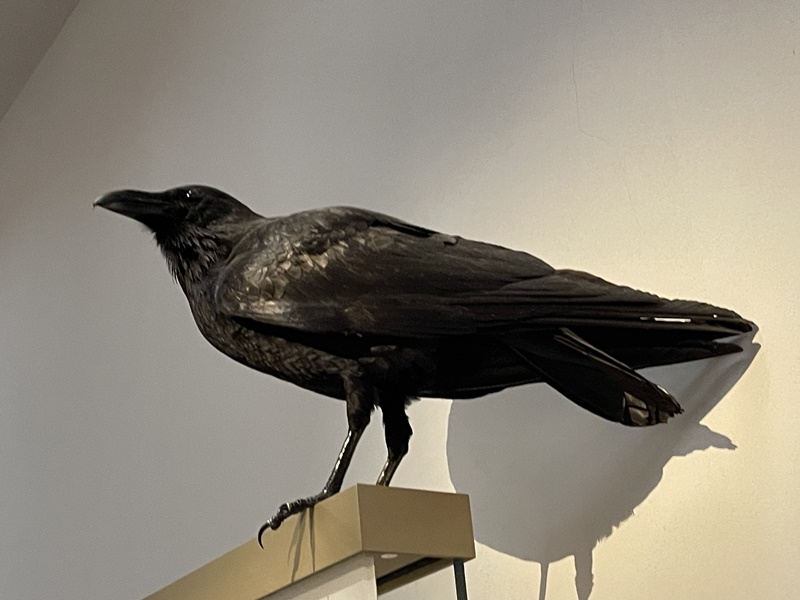 Liechtenstein National Museum