WE SHOULD KEEP WILDLIFE WHERE IT BELONGS!
Guatemala, El Remate, Peten
23rd April 2021
It was indeed a pleasure meeting Dr. Alejandro Morales, veterinarian and assistant director of
ARCAS
(Guatemala Wildlife Rescue and Conservation Association) in Petén, Guatemala. Dr. Morales is also an active professor at Purdue University College of Veterinary Medicine.
Tyasha Alion visited the ARCAS rescue center again. Because of her sense of passion for wildlife and conservation, she discusses with Dr. Alejandro Morales how to improve the chances of survival and conservation of endangered species and their habitat.
At ARCAS Centre in Peten with Dr. Alejandro Morales
This time, Tyasha Alion also visited Monterico Karibi, Atitlan, and Antigua, to explore different species, amazing forests, temples, and Mayan Biosphere Reserve. Alion Institute is also working to keep wildlife where it belongs.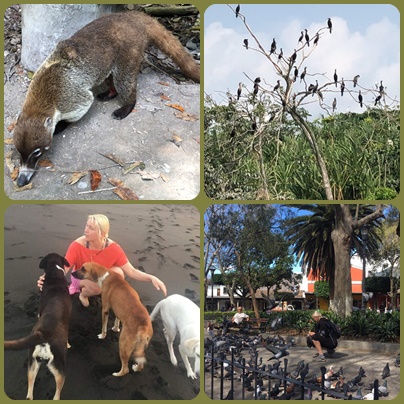 ARCAS works to educate the community on the impact of the illegal pet trade. They're raising awareness among Guatemalans and visiting tourists about the need to conserve natural resources through a program of education and information dissemination and reproduction of endangered wildlife.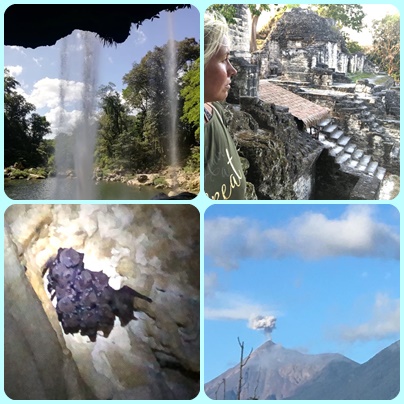 Source: Personal archive

At ARCAS center, they rescue, rehabilitate and reintroduce into their natural habitat wild animals seized from illegal traffickers. They receive confiscated animals at any time of the year.
Illegal trafficing of the wild animals. Photo taken at ARCAS Centre in Peten
90 percent of animals are confiscations by the police or customs officials at roadblocks or in local markets.
80 percent of them are parrots and macaws.
90 percent are juveniles needing constant care.
ARCAS - WEB
ARCAS - FB: