WITH 'LYNX' ON LIFE IN THE WILD
Grosuplje, Slovenia
Wednesday, 9th of June 2021
On Wednesday, Alion institute's representative, Tyasha Alion, and the president of the Section for Animal Rights and Protection at Political Party Youth – Green Europe attended a discussion on wild animals in captivity. The discussion took place on the premises of PGD Grosuplje.
At the round table 'With Lynx on Life in the Wild', we talked to the following guests;
•
dr. vet. med. Ziga Orazem
, who worked at the zoo for several years and is also part of the
SVSP team
. (Slovenian Vets For Stray Pets) During his work, he encounters domestic, wild, abandoned, and injured animals.
• Former member of the Special Operations Forces of the Slovenian Army
Luka Zorenc

,
who is the author of the book 'Lynx' in which he describes his experience in the Slovenian Army, where he worked as a medical specialist in the ESD (Elite Special Operations Unit). Before returning to Africa, where he participates in the education of wildlife rangers who protect the most endangered animals, he shared with us his experiences and encounters with wild animals in their natural environment.
•
Masa Cerjak Kastelic
from the Society for the Protection of Animals Ljubljana
(DZZZ)
which has more than 15 years of experience in the field of protection and welfare of animals.
They shared with us their experiences on the life of wild animals in captivity and on life in their natural habitat.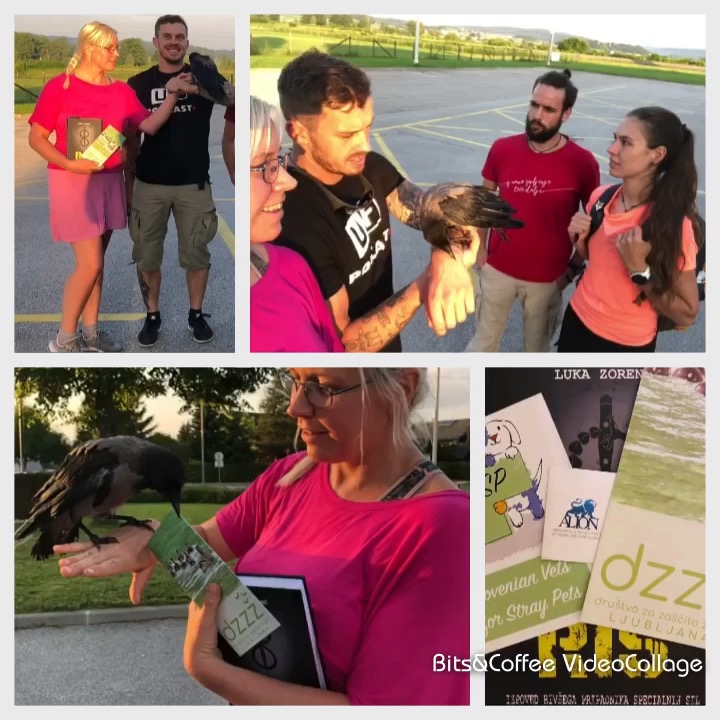 Did we talk about whether wild animals even fall into captivity?
Can we provide them with the conditions to complete their cycle of life in captivity?
Do they behave naturally in captivity?
How can children learn from caged animals?
The exploitation of injured animals on social media for the purpose of obtaining donations.
The Alion Institute and Section for Animal Rights and Protection at Political Party Youth – Green Europe would like to thank the organizers and guests for their excellent presentation and willingness to share their experiences with us.