OFFICIAL VISIT TO THE MINISTRY OF THE ENVIRONMENT
Ministry of the Environment , Ljubljana


1th October 2019
Section - The Youth-Greens for the Protection of Animal Rights, led by Tyasha Alion, made an official visit to the Ministry of the Environment today. Minster Simon Zajc welcomed and listened to us with his colleagues. Our visit aimed to find possibilities for additional solutions to the current and other problems with wild and other animals.
Among other things, we introduced him to certain suggestions such as:
- To familiarize affected farmers and breeders with the possibility of a spiritual and humane approach resulting from past coexistence with bears and wolves. Above all, we have highlighted the fact that
today's man has forgotten to respect, feel, and admit to our indices animals, as the wolf and the bear are.
- To support the proposal to amend Article 341 of the Criminal Code in Slovenia, on the
torture of animals, which should be considered as a crime and not merely a misdemeanor.
- Article 15 in Slovenia, should be supplemented and
animals recognized as sentient beings
, as research has shown that they experience life much like a human being and are capable of feeling fear, pain, loss of a family member, hunger, joy ...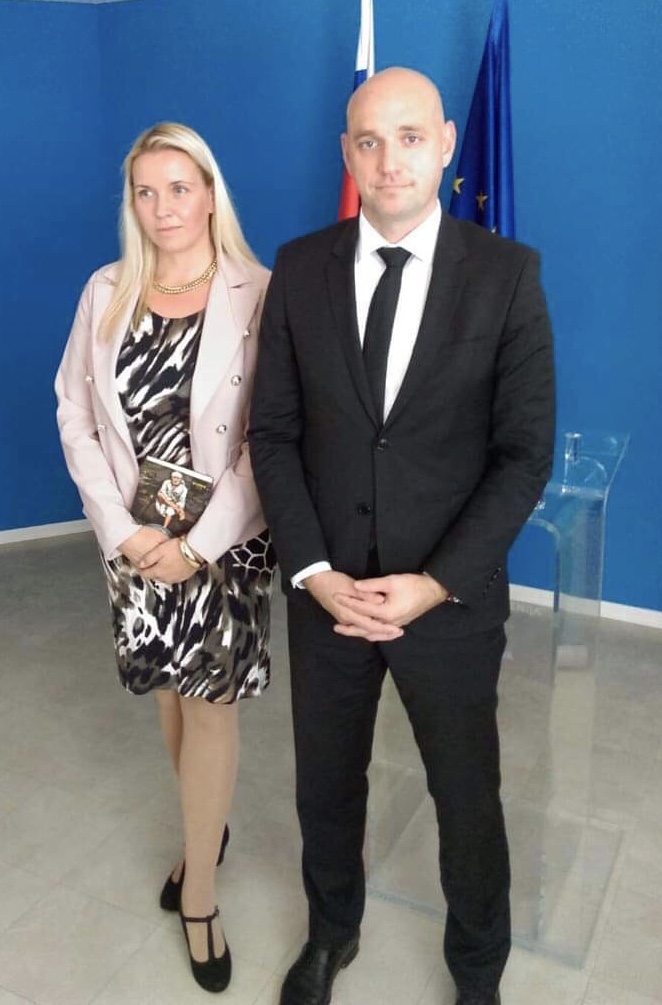 Tyasha Alion and Minister Simon Zajc